We are a fair and sustainable organic label for Babies and Kids from Bremen.
LEELA COTTON designs and sells organic cotton textiles for adults and children since 1994. We are a company domiciled in Bremen, Germany, with our production facility being in Izmir, Turkey. Our cotton is grown and produced in Turkey. The entire process from the cultivation and processing of our cotton up to the final product is certified by GOTS (Global Organic Textile Standards) and verified by an independent and internationally approved organisation, cooperating with GOTS.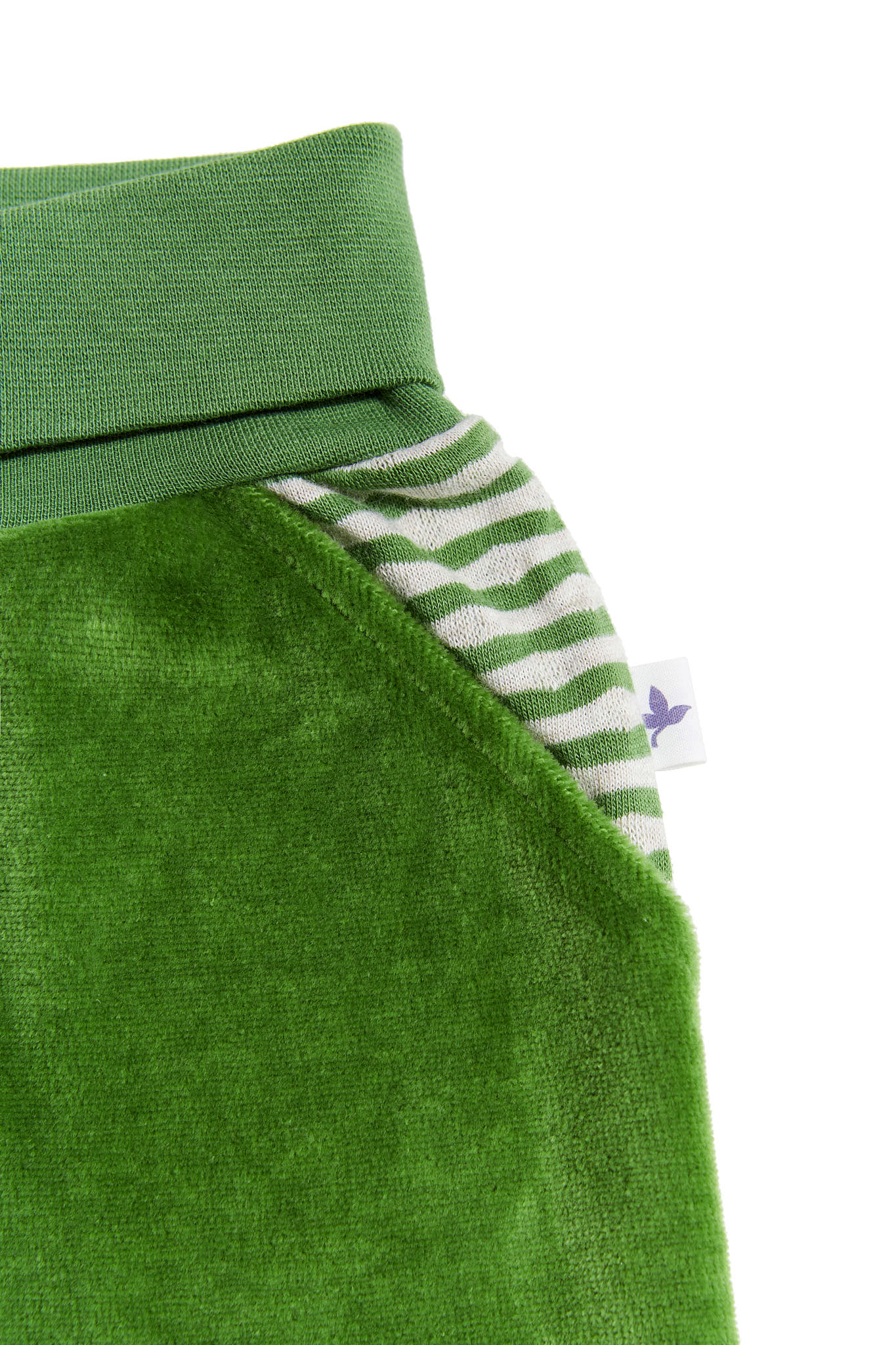 The extraordinary quality of organic cotton
Our organic cotton is grown in Turkey, free of pesticides, insecticides and fertilizers. Every two to three years a crop rotation is taken. Only natural products are used for fertilizing. Only biological methods are employed to combat weed and pest. Defoliants are not part of the process; instead cotton is culled by hand. That way the ecological balance in the growing area is kept; the ground, the air and the water are not polluted and the workers' health is not endangered.
Chemical additives do not play a role in the processing of organic cotton - formaldehyde, flame resistant, moth resistant and static inhibitors are not applied.
It is breathable, absorbent and perfect for clothes that are in direct contact with our skin.
Organic cotton balances our body temperature, does not cause skin-irritations or allergies, thus it is a perfect fit for people with sensitive skin as well.
All our products are long-lasting and thus a statement against "fast fashion".
MORE
Resource-Saving Production

Ecologically Grown Raw Materials

Reduced Emissions

Fair wages and humane working conditions

Non-Toxic

Recycled raw materials
social standards in production
Employment is freely chosen, and no forced overtime.
No precarious employment is provided
Freedom of association and collective bargaining
No child labor.
No discrimination based on race, skin color, nationality, religion, ethnic origin, age, civil status, pregnancy, or gender. Maternity and sickness benefits are provided for all workers.
Compliance with industrial health and safety regulations
No harassment, violence, and disciplinary practices
No payment under minimum wage determined by the authorities
Regular training of employees in relation to waste reduction, recycling and other resource conservation
Minimizing the company's CO2 emissions (annual climate footprint)
ECOLOGICAL STANDARDS
Cultivation with biological methods:
crop rotation, no synthetic fertilizers
biological pest control, no pesticides
no genetically manipulated plants
cotton is handpicked, no defoliants
fair prices and contracts for the producers
no unnecessary transport routes: all steps of production take place in Turkey
Processing of cotton
without chemical additives, no pollution of air or water
allergy-tested, synthetic dyeing without heavy metals, optical brighteners or chlorine bleach
accessories and sewing yarn from natural materials